About Nikolas Allen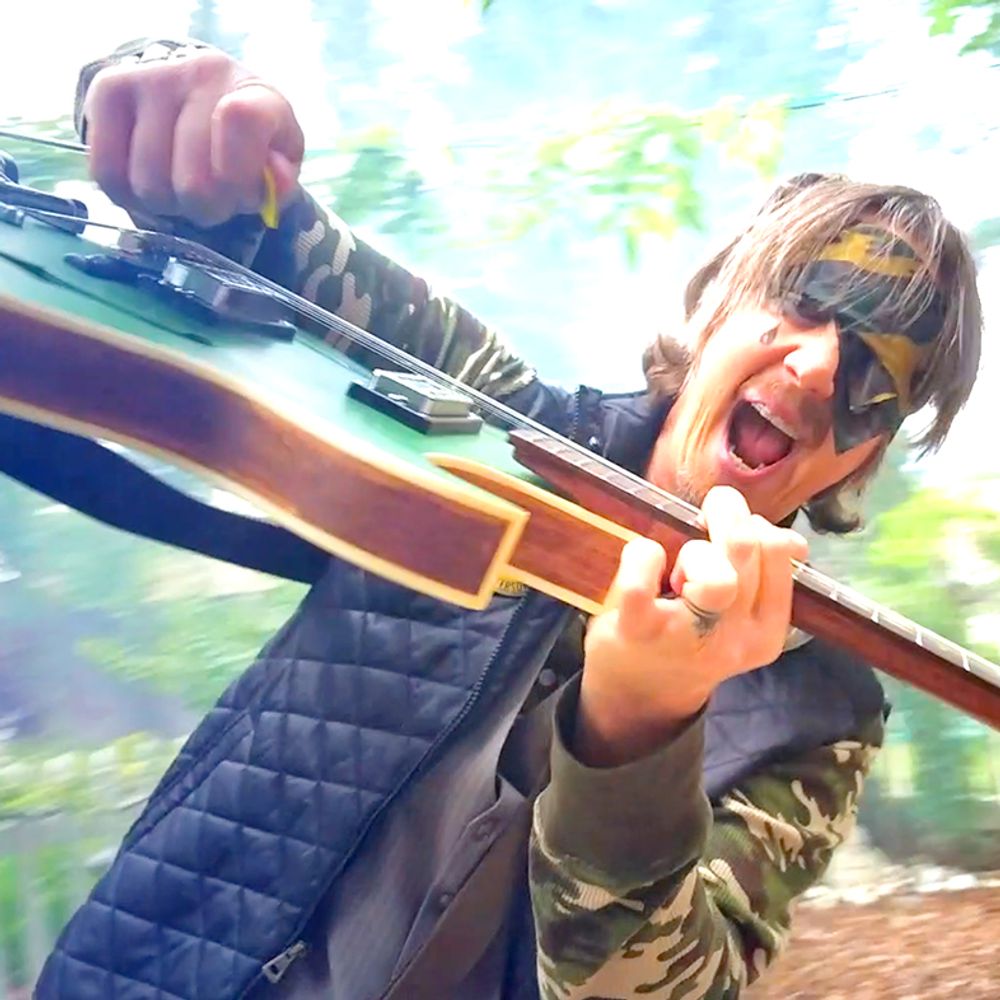 NIKOLAS ALLEN started playing guitar after discovering KISS at age 12. By age 18, he was playing in bar bands in his hometown of Minneapolis, MN. A huge fan of the 80s glam rock era, his tastes evolved over the years to include rap, funk, disco, and the EDM movement, all of which influenced his songwriting style.
After 15 years of writing, recording and performing original music throughout the Twin Cities, he took a 10-year hiatus from music as he pursued filmmaking and visual art, alongside his career in freelance Advertising Design.
Nikolas Allen moved to California in 2008, landing in the northern reaches of Mt. Shasta, where he got involved in the art scene, and self-published two marketing books, "Death To The Starving Artist" and "Heavyweight Marketing."
When the music bug finally returned in 2018, he wrote and recorded a collection of dance-floor bangers full of big beats, memorable riffs, melodic hooks, screaming lead guitar, and layers of processed vocals. That became his debut solo album, "Electric Layer Cake," which was released on all major streaming platforms in early 2019.
Nikolas Allen spent the rest of 2019 writing and recording songs with bass player, Ryan Bouslaugh, in a style veering more towards organic funk-rock-disco. The duo began recruiting additional musicians for a project dubbed Red Pill Collective.
Plans to perform live throughout Siskiyou County were scuttled by Covid-19 in 2020, so Red Pill Collective continued writing and recording their debut release, "The Red Album," which dropped in 2021.
While attempting to put together a dynamic live show post-Covid, the Collective realized that the conflicting schedules of myriad professional adults made it far more productive to remain a creative studio project.
In November of 2023, Red Pill Collective dropped their sophomore release, "The Blue Album," showcasing another upbeat explosion of original funk-rock-disco, including an irresistible cover of the Nancy Sinatra classic, "These Boots are Made for Walkin'."
Nikolas Allen lives in Mt. Shasta, CA, where he works as a Realtor and is currently editing the 3rd draft of his first novel. He lives with his wife, Brenda, a deep-tissue massage therapist, fellow artist, and newly-licensed Realtor.
They are proud parents of 2-year old French Bulldog named Jean-Pierre.